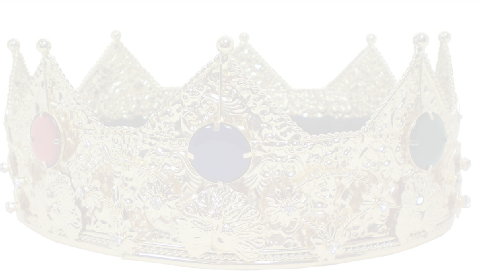 This Web site is dedicated to you the viewer, with the prayer that you be fully blessed in every way, totally protected from all evil and harm, and completely controlled by God, Jesus, and the Holy Spirit.
The book Love Letters To My Queen Bride are God's words to His Queen Bride to heal, comfort, encourage, and edify her. Most of the words were received in a small group of worshippers who met weekly for years to purely worship God and to receive His love. God's letters are divided into four sections. The four sections are titled Love for My Beloved, Healing for My Beloved, Comfort for My Beloved, and Direction for My Beloved. Our prayer is that by reading this book you will fully receive His love, healing, comfort, and direction.
The introduction to the book, Love Letters To My Queen Bride, reads as follows. . .
My prayer is that you, Christ's Queen Bride, will comprehend to the fullest how loved you are by God. It is only through experiencing this love that we are able to respond to Him in obedience.

Through my own intimacy with God I have learned that we can become whole by knowing our true identity. I have also learned that we are cherished beloved royal children of God and King Jesus' adored Queen Bride (Isaiah 54:5). God is the king of the universe so His child would be either a prince or a princess, with all the rights and privileges of a royal child. The Bible says the church is the Bride of Christ. It also says each Christian is a temple (church) where the Holy Spirit resides. Therefore each Christian surrendered to the Holy Spirit; living inside them, is Christ the King's Queen Bride. Because of that we have all the rights and privileges of this relationship. God Himself, the Holy Spirit, lives within us 24/7 and will never ever leave us. We are fully equipped and totally secure in His love!
The last chapter is a worship guide that you can pray in response to each reading from the other chapters. Precious Lord, bless this one worshiping you abundantly in every way in Jesus name.
Love in Him,
Beth C. Walker
About the Author
Beth C. Walker has been married to her husband Ben for over 40 years. She is the mother of three adult children and seven grandchildren that she adores.
After raising her children she founded a Christian counseling center where she served as director and counselor for sixteen years. She also founded and directed in her home town Drug Free Clubs for high risk youth at 23 sites. For over eleven years she led an interdenominational worship group. She also has served as a Christian speaker, Sunday school teacher, and Eucharistic minister.
Among the various organizations that she has served as volunteer include the Board of the Montgomery Mental Health Association for twelve years and the Montgomery Board of Women's Aglow International.
She is quick to say only through the help of the Holy Spirit was she able to do anything and will be able to do anything in the future. Her passion is Christ. She says, soaking in worship and then listening to Him, after knowing His word is the only way to go.
Beth with grandchildren (left to right). Gracie Walker, Anne McKinley Walker, Lilly Turner, Beth Walker, June Turner, Melanie Beth Cawthon, Sarah Cawthon